Electronic Repair Services
The Field Service and Repair unit is responsible for the expertise in trouble shooting, repairing, and start-up of both AC and DC electronic controls, PLC's and programming. Along with the ability to provide emergency service twenty-four (24) hours a day, seven days a week, they are equipped to repair, at our location, printed circuit boards.
Other features of the division are abilities to perform custom machine work along with consulting and procuring parts for industrial applications as well as service and repair of all types of machines.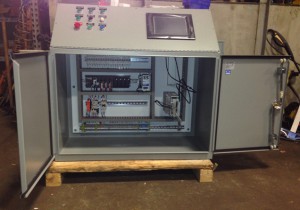 Application examples:
AC & DC Drives
Field Service & Repair
Variable Speed Drive Repair
Tube Type & Solid State Drive Repair
Service Contract / PM Work
Trouble Shooting & Start Ups
Custom PLC Programming Service and Design
Custom Built Control Panels
Machinery Repair and Relocation
Modernization of Equipment
Nurse Call Board Repair
Plant Relocations
Upgrades
Expansions
Remodels
Transformers